If you want to know more about our workshops, go ahead and let's visit our facebook profile. You can find there more pictures and details about current events with Smarty-Snaily-Snail :)
Profile is here: Manufacture of Scientists
——————————————————————————————————————
13.12.2018 - workshop with Maria Skłodowską-Curie

Workshop will take place in the family rooms of Foundation of Ronald McDonald in Warsaw

____________________________________________________

____________________________________________________

13.12.2018 - Kids University at Warsaw

How to build the bridge?

WARSAW - Department of Math, University of Technology, Koszykowa 75 Street

5 groups(45 min each): 9:00-14:00

____________________________________________________

20.12.2018 - Faculty of Chemistry, University of Warsaw

This time we organize workshop for small groups and tour through the laboratories during evening

____________________________________________________

12.01.2018 - Kids University at warsaw

How to build the bridge?

WARSAW - Department of Math, University of Technology, Koszykowa 75 Street

5 groups(45 min each): 9:00-14:00

____________________________________________________
——————————————————————————————————————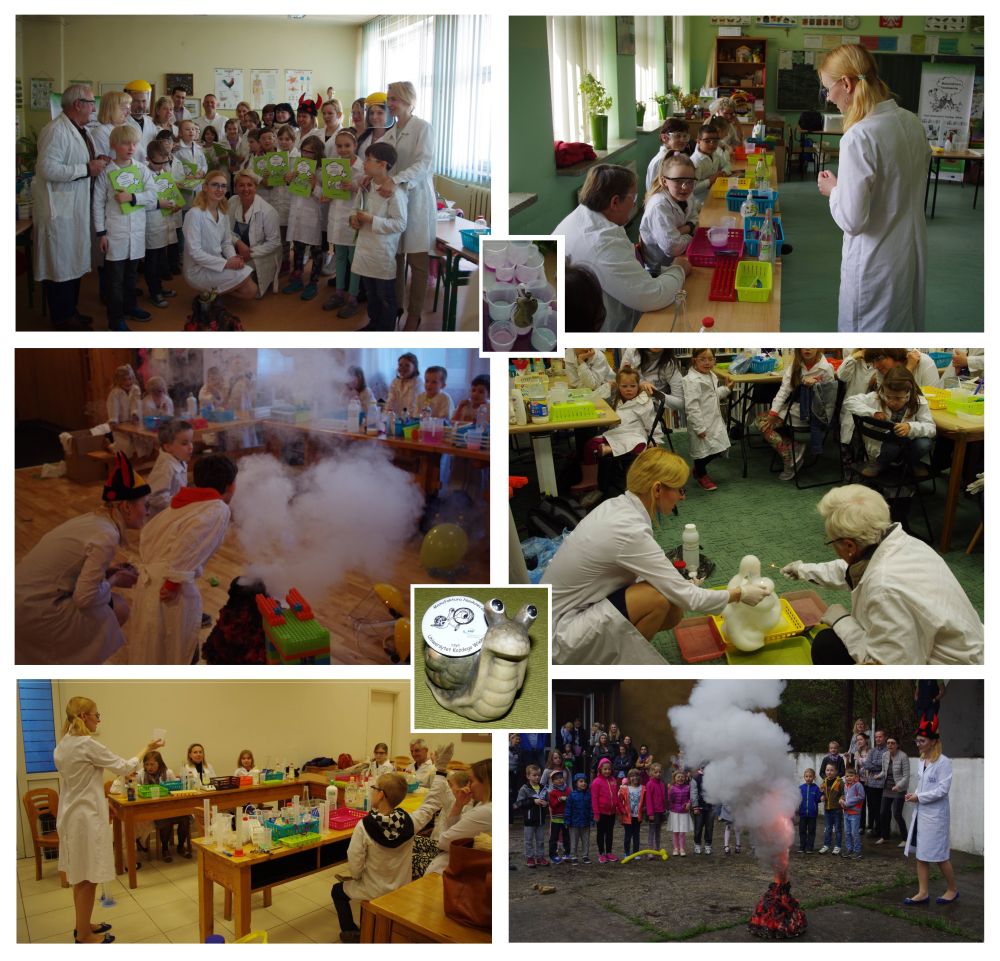 Manufacture of Scientists had 3nd anniversary in July :) For last 3 years we organized so many workshops and visited so many places that we lost track a long time ago :)
During just few, first months in our workshops participated more than a 1000 people. After 2 years this amount doubled :) Kids, pairs of kids and seniors or kids with parents were exploring science through simple hands-on experiments. Another few hundreds watched our chemical show or/and visited the Faculty of Chemistry at the University of Warsaw and had a chance to see laboratories and various equipment like microscopes and spectroscopes.
Our workshopws were organized in Warsaw, Białystok, Zawiercie, Wieluń, Bzów, Milanówek, Kromołów, Grodzisk Mazowiecki, Morsko, Wołomin, Ożarów Mazowiecki, Tarczyn, Piaseczno and many other places around the whole Poland and even in U.S. We visited NYC, Washington DC, Detroit, Chicago, Bethesda, Troy, Garden City and this is not the ned of the list :)
Workshops took place in Elementary and Secondary Schools, Libraries, Kindergartens, Senior Clubs, Cultural Centers, Universities, Academic Career Centers, Museums, Orphanages and even in Rabilitation Points and Fire Stations. The smallest space for our class had 10 square meters with the largest classes organized in larger locations or on these outside. s
We also visited many kids and their families in their own houses. If they could not visit us, we went to them - simple! In that way we were experimenting in living rooms, kitchen or in the backyards. Timing? Sometimes in the morning, sometimes late evening hours. Because we are night owls, experimenting by evening was even more exciting, so...from time to time we had "Scientific Nights"
Previous year was very fruitful and we hope that many participant will fall in love with science. Who knows...maybe one day they will become scientists?